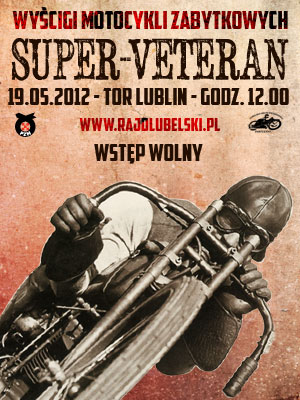 LGW Partyzant has a pleasure to invite all classic and vintage motorcycle owners to attend the Super-Veteran 2012 meeting.
The main part of the event will be Classic Motorcycles Race Super-Veteran.

The meeting will take place in Lublin, Poland 19th of May 2012.
Racing Circuit Lublin (Tor Lublin) will be the main arena of the meeting.

It will be the 8th edition of Super-Veteran, dedicated to all the classic motorcycles fans and owners.
Time Schedule of the Super-Veteran Lublin 2012 meeting